Keep your valuables hidden in plain sight with these diversion safes!
All of these diversion safes are designed to look like everyday objects. You can stash money, jewelry, and much more.
We have compiled a massive list of all sorts of objects, from the classic book diversion safe to can diversion safes.
Heck, we even threw some hidden wall safes into the list.
Regardless of the valuables you are looking to hide, having a few of these cool stash safes scattered around the house to conceal your most precious possessions is a very smart idea.
Check out this massive list of the best diversion and decoy safes we could find.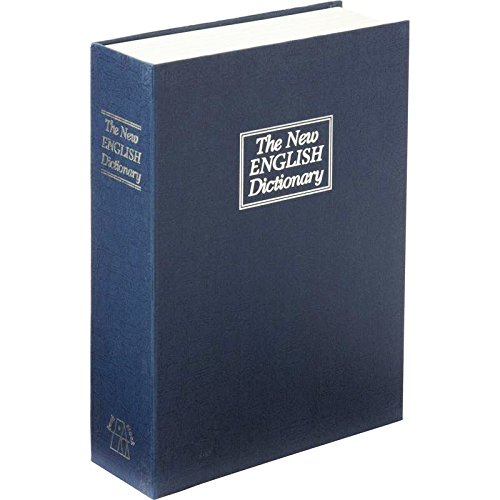 The classic dictionary diversion safe is an all-time favorite in the decoy safe community. You can easily tuck this book safe into a bookshelf or stack of books and it will be very difficult to spot.
We see a lot of individuals using these as a jewelry safe for some of their more expensive pieces. There is a key lock on this book safe that will provide a second layer of protection.
Even if the safe is identified the person will still need the keys to open the safe.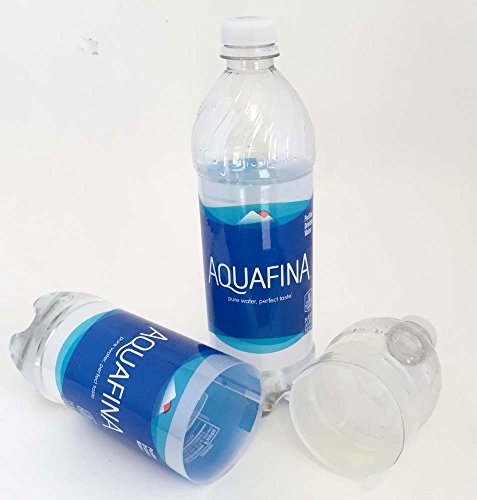 The Aquafina water bottle diversion safe stash bottle is one of our all-time favorites. This could be the most convincing and realistic diversion safe available.
There is a three-section design that allows the top part of the water bottle to be removed revealing the stash compartment. But the coolest feature of this decoy safe is the top section. It actually holds real water and can be refilled if needed.
It is surprisingly difficult to realize there is anything hidden in this stash bottle. If you are only going to pick up one diversion safe, the water bottle safe is a must.
This Barbasol-branded shaving cream can safe makes stashing stuff in the bathroom easier than ever.
These diversion safes are made from genuine product containers and feature a screw off bottom.
The shaving cream safe can be a great addition to travel gear, or even camping or RV supplies.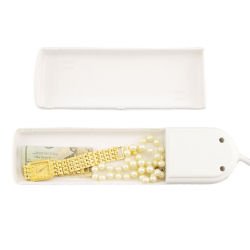 The next decoy safe on our list is the surge protector diversion safe by StreetWise.
The surge protector safe features a battery operated LED light to make the power strip look legit.
Please note that this does not actually work as a surge protector; it only works as a decoy safe.
The Coca Cola can diversion safe is a great addition for your security needs. It's great for smaller items or cash.
You can easily hide stuff in your car or around the house with this ordinary looking Coca Cola can safe.
The top screws on, which reveals a hidden stash container for you to hide your valuables.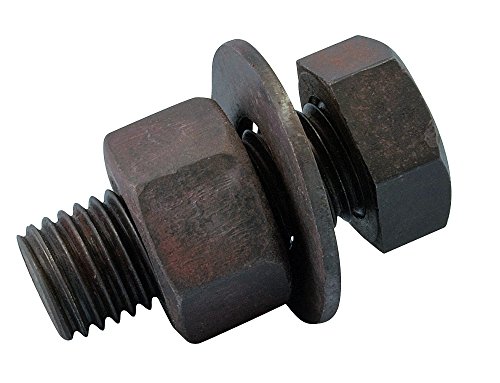 The bolt safe is an interesting diversion safe that we have come to love.
The bolt diversion safe makes stashing items easy in garage or industrial environments.
The compartment is a bit small at only two inches deep, but is a great option for the tool lover or handyman-type stashes.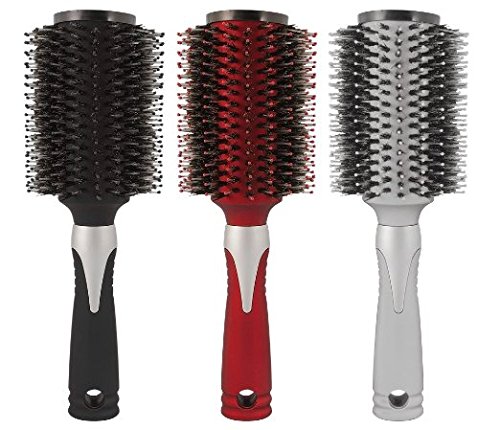 This hairbrush decoy safe is great for throwing in a purse or makeup bag to keep your valuables hidden. The top screws off, exposing a stash cavity for your items.
The brush comes with a storage bag to make the product look and feel even more real. The stash compartment is about 1.5 inches wide and about four inches deep.
The WD-40 safe can diversion container is great for the handyman looking to conceal some valuables. These are made from real WD-40 cans so the overall look and feel is exactly how a real can looks.
The bottom screws off to reveal a storage cavity. There is added weight so the can safe feels like a real can of WD-40 and not just empty.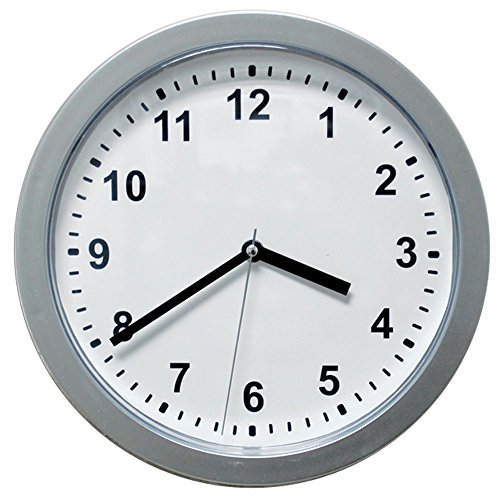 This wall clock diversion safe is another great option for hiding your valuables in plain sight.
This safe features a fully-functioning clock that poses no sense of interest at first glance. The clock is about ten inches in diameter and about three inches thick so it may be noticed if viewed from the side.
The overall construction is plastic and some individuals have referred to it as more of a novelty item than a safe.
These stash cans are created from real Pringles containers. They feature a three inch deep by 2.25 inch wide stash container that is accessed by screwing the bottom lid off.
The best part is the top half of the can, which shakes and sounds like there are still chips inside. This makes it seem extremely real and is one of our favorite decoy safes on this list.
Once you pop the fun don't stop!
Keep your valuables secure on the go with this hairspray stash can. It has a nice compact size but can still hold up to 27 US bills with 1.25 inches left to spare.
The top comes off to expose the stash area. It is ideal for someone who travels often, or even storing stuff at home.
Another fully functional product that doubles as a decoy safe is this 3M Scotch Brite lint roller diversion safe. There is a screw on cap at the top that opens the stash compartment.
If you package the contents of the stash area properly so there is no rattle, you can even let someone use the lint roller and discard the used sheet as you would with a normal lint roller.
We love the decoy safes that still actually function so this is another favorite of ours!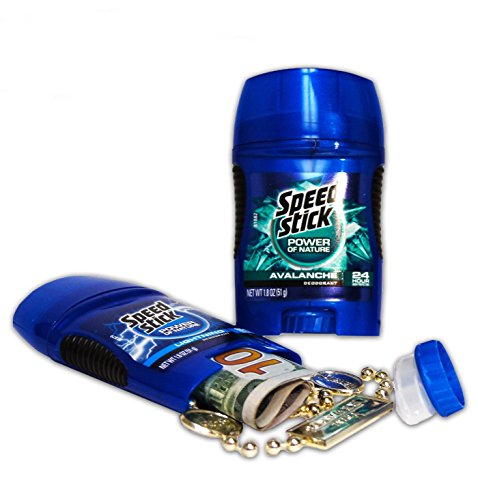 This deodorant diversion can safe is made from genuine product packaging and will fool anyone at first glance.
It is great for cars, gym bags, pockets or even luggage. Some people have reported that the stash area is quite small, so if you are looking to stash a wad of cash or bigger valuables, this is not going to be the best option.
If you are looking for a very inconspicuous jewelry safe this may be your answer.
Next on our list is the US Patrol hidden wall safe secret stash electrical outlet. If you are looking for a great way to stash some valuables in plain sight, this faux electrical outlet wall safe will be a great solution for your security needs.
You will need to make a hole in your wall to install the safe so plan accordingly. The safe area is 7″ x 2.5″ x 3.5″, giving you plenty of room to hide cash, keys or jewelry.
These pillows feature a nice big storage pocket that makes for a great on the go stash spot. They're great for traveling, hotels, dorm rooms, hospitals and RVs.
The stash pocket is 9″ by 11″ so you can store small to medium items without notice. These pillows are made in the USA and are high quality.
Throw a pillow case over the pillow safe and you will have your valuables hidden in plain sight.
Here is a great option for hiding some valuables with your food. If you really want to throw the bad guys off, invest in one of these Jiffy peanut butter decoy safes.
The safe is designed to simulate the weight of a full jar of peanut butter so if someone picks it up they will not suspect it to be a stash container.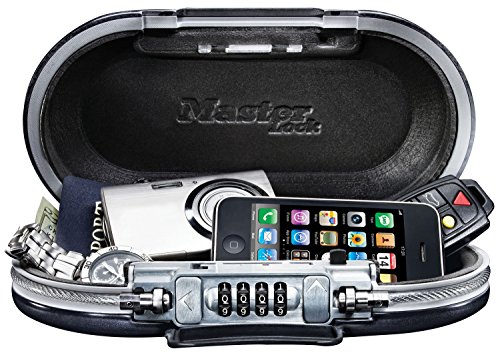 Here we have the Master Lock 5900D SafeSpace portable safe. This may not be the most discrete safe, as it kind of looks like a large sunglasses case, but it is still very convenient.
It features a four number combination lock that you can set to your liking. There is an earbud or charging cable access port that allows you to charge electronics or listen to music while being securely stored.
There is also an integrated cable that can be used to secure the safe to an object for secure unattended storage. This is a great solution for outdoor events or camping enthusiasts.
Not the prettiest safe on this list, but it will definitely keep the bad guys away. Who is going to steal a can of SPAM?
This safe is great for securing emergency cash or spare keys.
These diversion safes are officially licensed with an authentic label to keep your valuables hidden in plain view.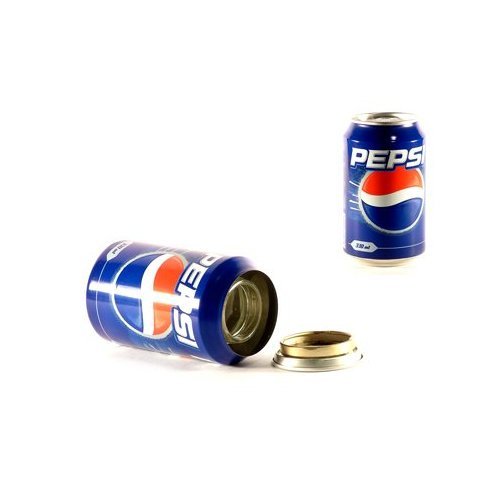 Are you a Pepsi lover? Pick up one of these Pepsi Cola Diversion Hidden Safe Cans.
These can safes are made from genuine Pepsi cans to provide the most covert possible footprint. These are great to stash valuables on the road, in your car, or even at home.
Grab a few of these and hide your stuff today!
If you are looking for a large diversion safe, the Jumbo Bottle – Clorox Bleach decoy safe will do a great job securing your valuables. The safe is constructed from an actual Clorox bleach bottle and it even smells like bleach.
There is additional weight added to the safe so it not only looks real, but also feels real if picked up. The 55 oz bottle is one of the biggest diversion safes available and is a great solution for securing your valuables.
Looking for a great gift for a puzzle lover, check out this Paladone Rubiks Cube Safe. There is a secret combo to open the safe compartment.
Kids and adults alike will enjoy the overall look and feel of the safe as it blends right in on a desk or in a pile of toys.
Not all the layers twist so this may not be the most convincing decoy safe but it looks so cool we couldn't pass it up.
22)
Secret Hidden Compartment Car Cigarette Lighter Diversion Safe
These small car lighter safes are great for stashing some emergency pills in your car or truck.
They are great for travelers and people who are on the road a lot.
These do not work as actual cigarette lighters and the storage space is quite small.
This is a really cool and useful product by US Patrol, the Hanging Closet Safe (tank top style). This hanging safe has a zipper that conceals nine spacious pockets.
These safes are great for securely storing your passports, money, precious jewelry and much more. They are also great for people who are on the road a lot and stay at hotels.
Simply hang this up among your other clothes and you won't have to worry about people snooping through your stuff.
This super fat permanent market is a great stash spot for small items like pills or some money.
This is easy to store in plain sight without anyone suspecting there to be stuff hidden inside.
There is a small vial and a metal tube that can be removed to make more space for other valuables.
Disguised as a snack container, these Teddy Grahams Honey Diversion Safe Stashes are great for hiding valuables on the go.
Perfect for picnics, trips to the park or beach, and even securing valuables at home.
The safe is designed using genuine product packaging. There is a false bottom that pops off to expose the stash area for securing your valuables.
The Chapstick Diversion Safe Stash Cans is small and easy to conceal in your pocket or purse. This diversion safe can help hide pills or other small valuables.
These containers are not very large, but if you are trying to bring some pills or other small goods inconspicuously these Chapstick stash containers are great for the job.
Great way to store money or other valuables in your car without being super obvious.
You can even fill the top section with up to five ounces of liquid to really sell the safe.
If you are a coffee drinker or someone who travels in the car a lot check out this coffee mug stash safe to keep your stuff safe.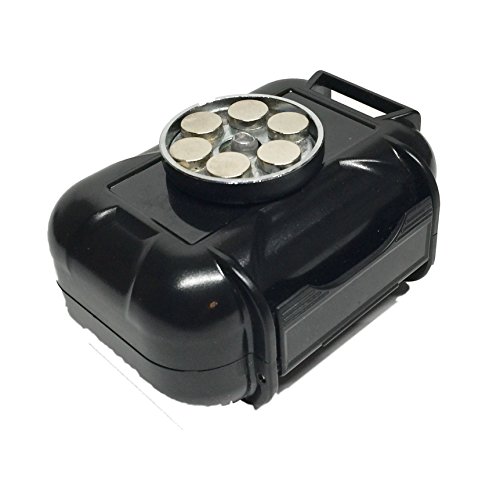 Up next is the Mini Magnetic Waterproof Stash Box. This stash box is great for attaching to the bottom of your car, truck, SUV or RV during travel.
There are six very strong magnets that securely fasten the safe box to the bottom of the vehicle. The inner dimensions are 3.93″ long x 2.39″ wide x .94″ deep, allowing you to store a key, some extra cash or other small objects.
The box is very strong and sturdy so you do not have to worry about your valuables getting ruined while stored in the stash box.
This one reminds us of the old spy movies with a safe in the floor. These floor safes are waterproof and are 540 cubic inches in size. This floor safe features a double locking bolt and is constructed of 12 gauge steel.
There is a four number combination lock and the tube is 10.5″ high by 8.09″ wide. Although these are advertised as waterproof, there are individuals who have had issues with the locking mechanism rusting.
If you expect the area where this safe will be installed might be exposed to water, you may want to look at different models.
If you want to go full James Bond with your diversion safe, check out this Fake Air Vent Electronic Diversion Wall Gun Safe with RFID Access Card Keys.
Yes, you read that right, you use one of the two included RFID cards, fob or token to access the contents of the safe. The vent easily installs in a cutout between two studs and provides very covert storage of your weapons or valuables.
The storage compartment is quite large measuring about 14″ x 3″ 6.25″ and the product is made in the USA. The unit runs off four AA batteries that are included, and there is an external backup battery pack to gain access to the safe in the event the primary batteries die.
This is the most high tech and coolest diversion safe on this list, and a must have for any gadget or security buff alike.
Last but not least is the Bewild brand Candle Safe diversion safe. These are real candles that have a compartment hollowed out of the bottom, accessed by twisting off the cap.
You should burn the candle a little bit to give the impression of a real candle so no one expects it as a hiding spot. The candles are made from 100% vegetable candle wax and has a premium fossil finish.
If you are looking for an elegant way to hide your stuff in plain view, check out these diversion candle safes.
Final Thoughts
One of the most important things to keep in mind when using a decoy safe is to make it look natural.
Placing your encyclopedia safe in the kitchen may look a little fishy. Keep the safe around similar objects so it blends in with the room.
Using multiple safes in combination allows you to keep valuables hidden in plain sight.
Let us know if you have any questions in the comments section below.