Whether you're on a camping adventure with your family or need an emergency heat source on a hiking trip, owning a portable stove is a must.
A survival stove will help you cook a proper meal, boil liquids, and heat food, all without taking too much space. Depending on the fuel it uses, portable camping stoves come in different price ranges and sizes.
The Best Emergency Cooking Stoves
With so many different emergency stoves on the market, you should know what you're looking for in this type of survival equipment.
Read below to learn the basic elements of emergency stoves and how to pick the right one for your needs.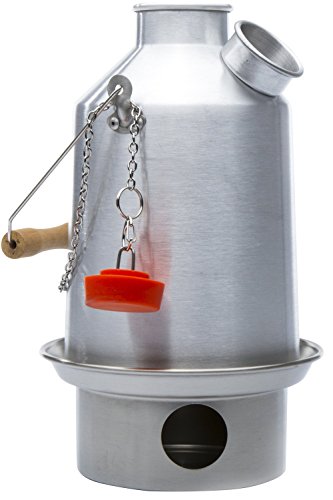 Kelly Kettle stoves are functional and practical as they only need a few twigs, dry grass or pinecones to work.
Not needing to rely on lugging fuel sources for your stove is a big plus for keeping your pack light.
They're especially handy if you're camping with your family or are in an emergency situation and need to cook a simple meal.
Another great feature is the 41 ounce water chamber that can be brought to a boil in no time.
The kettle is made of anodized aluminium so it's durable and lightweight, which makes it the perfect choice among portable stoves.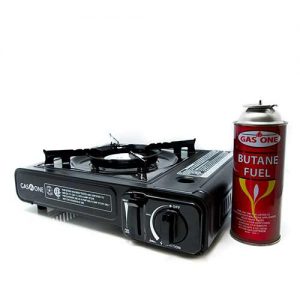 The GAS ONE GS-3000 portable gas stove is a great emergency cooking tool. It's simple to use and works great for heating, boiling or making simple dishes.
These stoves are affordable, easy to carry and cook the food relatively quickly.
The flame is easily adjusted with a turn of the dial and the electric start makes starting this stove safe and easy.
Make sure you take a few extra butane fuel canisters with you if you're going camping or on a long trip so you don't run out.
This is a great outdoor and emergency stove that uses propane as fuel.
It's powerful enough to cook a meal for several people and easy to refill if you need to go camping or traveling.
You can use the same propane fuel to power your lantern at night, which keeps the number of items you need low.
You can get different accessories to go with this survival stove to cook pizza, barbecue, pancakes and more.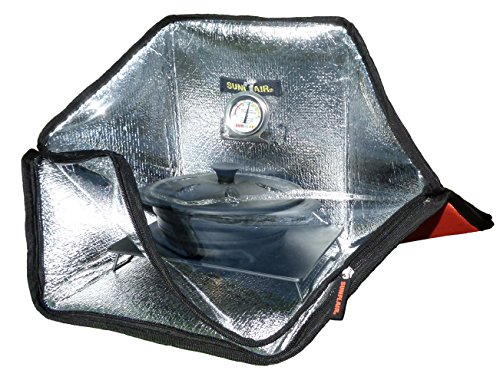 This is one of the most sustainable types of survival cooking gear, as it is completely powered by solar energy.
You can leave the stove outside to absorb the sun rays and then use it to cook any type of food. As long as the sun is shining, it'll keep the cooking temperature high.
Many solar stoves are a bit unpractical if the weather is overcast, but this one should still do well with a couple hours of sun exposure. Some of the higher end models work well in cloudy weather as well like the GoSun.
What Kind of Emergency Stove can I Use for Indoor Cooking?
When the power is out and you want to make a meal, you need an emergency stove for indoor use.
Most of them use gas, denatured alcohol or liquid fuel, so you need to be extra careful when handling them.
If possible you should always cook outside. If you need to cook inside make sure the area is properly ventilated to avoid exposure to carbon monoxide and other gas.
The best stoves of this kind are:
Kerosene stoves
Denatured alcohol stoves
Butane stoves
Flameless stoves
Learn the Basics of Survival Cooking with an Emergency Stove
Knowing the different kinds of emergency cooking stoves can make your trip or adventure easier. You can spend less time cooking and more time enjoying the great outdoors!
Spend a few afternoons grilling out in the backyard to get a good feel for your stove so you know how to use it on your next camping trip. Or better yet, if there is an emergency and you are relying on it to feed your family and nourish your survival.
For more emergency and self-defense articles and tips, check our blog or contact us today if you have any questions.