Ready to add a new knife to your collection? Want one that will keep you safe in the wilderness and last for years? If so, take the time to do some research and get a quality knife.
Fixed blade knives come in all shapes and sizes. They're perfect for working in the kitchen as well as for hunting and self-defense. Plus, you can wear them on the hip due to their portable, compact design.
These tools can be very handy when you're out in the woods, fishing, hiking or trying to cut tough materials.
Soldiers actually use them for fighting enemies or rescuing hostages. Outdoors enthusiasts use these knives to cut rope, food, or textiles.
With so many designs available, choosing one isn't a simple task. To help you out, we've picked the best fixed blade knives on the market. Here are our favorites:
Featuring a 1.8-inch thick carbon steel blade, the Morakniv Bushcraft Tactical Knife is a must-have for adventure seekers. This handy tool makes cutting, splitting, and digging a breeze.
The ergonomic handle allows for easy maneuverability and better control. The spine of the blade is specifically designed to be used along with a fire starter when you're out in the wild. There is also an included plastic sheath to secure the knife to your hip and keep the blade from accidental damage.
As with any carbon steel knife you will want to clean and oil the blade after each use to prevent corrosion and unnecessary wear and tear. Whether you want to cut wood, baton twigs for kindling, carve shelter stakes, or hunt, look no further.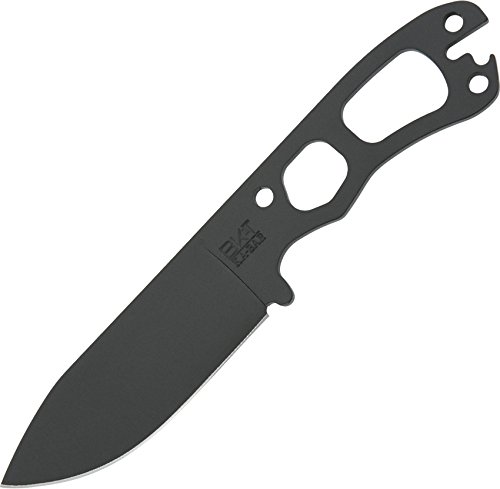 Touted as one of the best fixed blade knives, the BK11 Becker Necker is a favorite choice for members of the Marine Corps and other branches of the military. It has an injection-molded nylon sheath, a steel blade, and an ergonomic design.
Due to its low weight, it's easy to carry around and can easily fit into your bag. Plus, it's compatible with the TDI metal belt clip, so you can wear it close to your waist. Many individuals customize these knives to their liking with paracord, paint, and sanding the finishes or aftermarket handles.
This model weighs 0.15 pounds and measures just under seven inches, offering great portability. It makes an excellent boot knife and fits perfectly into your hand. If you want something that is tried and true that will stand up to whatever life throws your way, grab yourself a few of these; you can thank us later.
If you don't already know, Bear Grylls is pretty badass and we don't think he would let his name be put on a sub-par survival knife. With its razor-sharp blade and ergonomic design, this model was rated as the best survival knife out there. It's about 10 inches long and features an emergency lanyard whistle that will keep you safe during your trips.
The sheath boasts a vertically mounted fire starter, which could save your life in the wilderness, as well as a slide through sharpener. Having a sharpener built into the sheath is amazing and will never leave you with a dull blade. This knife is based on Gerber's original Ultimate Fixed blade but has all of these great survival features. The blades are made of stainless steel and the grip is rubberized for extra stability. If you are the survivalist, pick one of these up to add to your gear stash.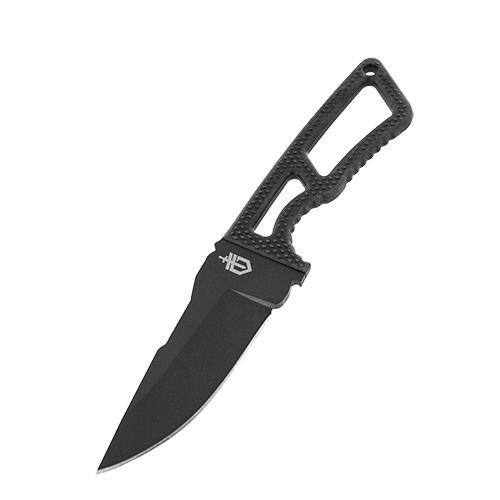 When it comes to self-defense, you can't go wrong with the Ghostrike Fixed Blade. Due to its compact design, this knife can be discretely worn on your ankle or belt. It actually includes an ankle wrap for extra portability.
The handle is made of diamond textured rubber for a comfortable grip. The ceramic coating protects it from corrosion and ensures minimal reflection.
This model was designed to be as low profile as possible. Since it weighs just 0.8 ounces, you can carry it with you at all times.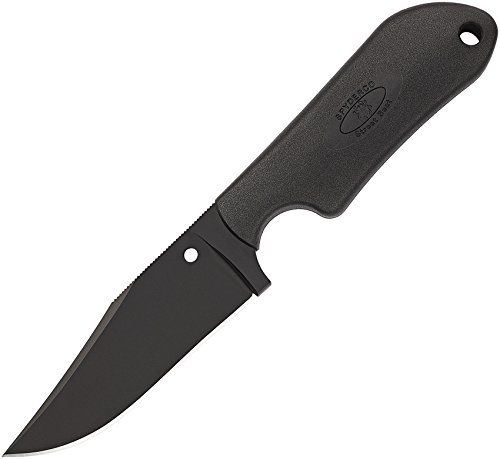 Even though this knife comes with a high price tag, it's well worth the money. Made in Japan, the Spyderco Street Beat features a full-tang construction, a stainless steel blade, and a deep finger choil that protects your hand.
The ergonomic handle and contoured grip panels offer both strength and comfort. The blade is nearly impossible to break and can cut through a wide range of materials. The quality of the build is hard to beat.
Where to Find the Best Fixed Blade Knives
These are just a few of the best fixed blade knives on the market. Most models are available online, so you can order one right away. Sure, you can go to a physical store, but your options might be limited.
Online retailers often have lower prices and more products to choose from. Some even provide free shipping.
Decide what you expect from a fixed blade knife and how much you're willing to pay. Compare the best models available so you can make a smart decision.
What's your favorite fixed blade knife? Have you ever used one? Share your experience below!