Your car is more than just a way to get you from point A to point B. It's how you get to work, go on vacation, transport your children, and live a full, adventurous life.
But aside from all of those things, your car also makes you a target. According to the Insurance Information Institute, billions of dollars are lost every year due to motor vehicle theft.
Therefore, it's important to keep yourself, your family, and your vehicle safe. Of course, that's often easier said than done since you can't be around to watch your car 24/7.
But now, thanks to these great cameras, self-defense is for more than just your body! Here are seven of the best car security cameras on the market.
Between growing tensions with police forces and a general concern for road safety, more people than ever are purchasing dashcams for their vehicles.
This affordable dash cam from Ausdom will show you exactly why. For under $100 you can get full HD (2304x1296P) wide-angle shots that will catch every detail. There is a parking mode that will activate recording if the G-sensor is tripped due to getting bumped by someone who can't park.
There is a 16GB SD card included but the device supports cards up to 64GB. You will also be backed by a full 12 month warranty.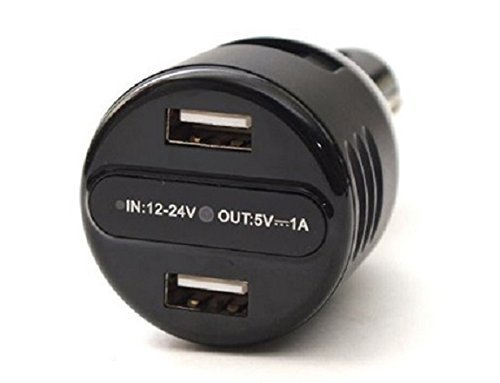 This nifty little device is one of the coolest and most handy car security cameras out there. Not only does it come equipped with a high-end digital camera, but it includes two working USB charging ports as well.
Now you can stay safe and charge your phone at the same time!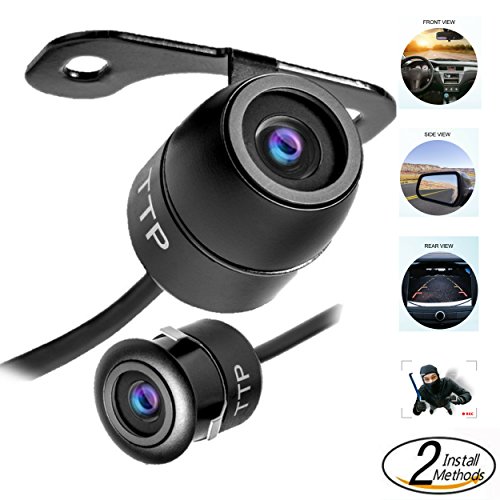 Not all drivers want their companions on the road to know they're recording. It can make you an easy target for smarter, more tech-savvy burglars.
It's time to think big with a tiny camera. This cool little security camera from TTP is designed as a backup cam, but it inserts safely into just about any part of a vehicle such as your dashboard or side mirrors.
You can even use this as an indoor surveillance camera if you really want. The possibilities are endless.
Most of the cameras we've discussed are great, but they offer limited viewing angles. For safety experts looking for a wide, 170-degree view of what is surrounding their vehicle, look no further!
Panelo's handy device is one of the best budget car security cameras out there for those who want a nice wide view of what is around their car.
Your rear-view mirror is one of the most important features on your car. But when a reckless speeding driver plows into the back of your vehicle, most mirrors can't catch the action.
Until now, that is. This cool mirror cam replaces the rear-view mirror and provides a watchful eye.
With great night vision recording and cameras in both the front and the back, you will not miss anything with this car camera surveillance system.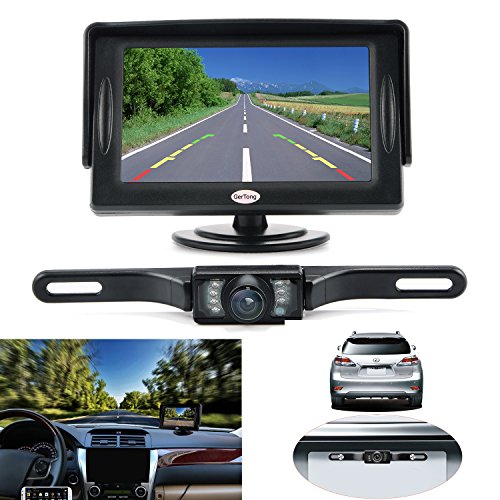 If you plan to invest in car security cameras, you'll want to be sure they're able to withstand the weather. GerTong's weatherproof backup camera and monitor kit offer a ton of bang for your buck.
It comes with a tiny backup camera, which clips to the vehicle's license plate cover but also doubles as a security cam. Watch from anywhere on the gorgeous, 4.3″ high-resolution monitor.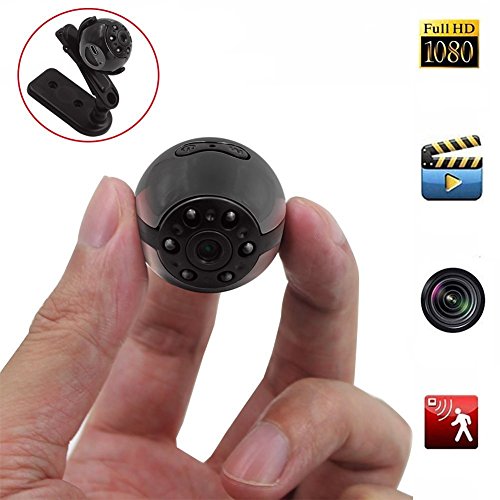 Heymoko's miniature security system is so minuscule that you may not even notice it at first. It's small stature and cylindrical shape make it easy to place anywhere in your vehicle.
Not only does it record full 1080 video, but it also doubles as a motion detector. If you are looking for a small discreet spy camera check this little guy out, you will not be disappointed.
Keep Your Vehicle Safe With These Car Security Cameras
Every driver deserves to feel safe, both on and off the road. And these fantastic cameras will fit any car at any budget.
So stay safe and stay alert. And if you're interested in more great security products, be sure to check out our security blog.