Pepper spray is not the only product out there that offers personal protection. There are many self-defense products on the market from personal alarms to tasers to taking a class in Karate or another martial arts. Using a combination of pepper spray and any of these other products will greatly increase your chances of staying safe.
Personal Alarms
These devices are simple yet effective tool to add to your self defense arsenal. When activated these devices can emit a piercing sound up to 600 feet away alerting individuals in the area that you are in danger. If you are looking for a less harmful alternative to pepper spray consider getting a personal alarm to protect yourself. These devices are legal to carry in all 50 states.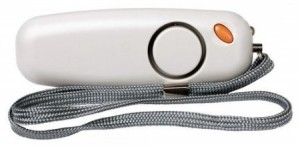 The Vigilant ships with AAA batteries so you are good to go right out of the box. You will get a piercing 130 dB emergency alarm that can last up to 1 hour continuous. A few nice features of this model are the flash light and emergency pin. The emergency pin will sound a continuous alarm for one hour or until the pin is reinserted into the device.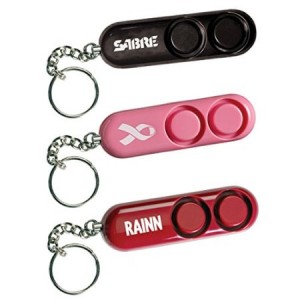 SABRE's personal alarm features dual 110 dB sirens that can be heard up to 600′ away. This product supports RAINN (the Rape, Abuse & Incest National Network – www.rainn.org). The alarm is activated when the device is separated from the key-chain.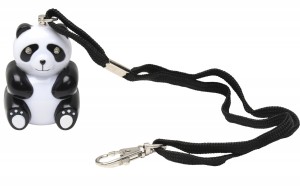 This device looks like a cute little panda but will emit a screeching 125 dB alarm for an hour and a half when its pin is pulled. If you hold the left paw its eyes light up and it comes pre-loaded with 3 LR44 batteries that are replaceable.
Tasers and Stun Guns
Tasers and stun guns make for great personal self defense products. These devices discharge massive amounts of electricity in a small area usually by 2 metal probes or barbs depending on the type of taser or stun gun being being used. Make sure to check with your local law enforcement office to see if it is legal for you to purchase and carry a stun gun or taser.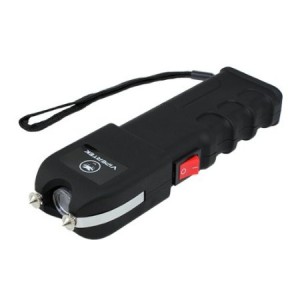 This stun gun by Vipertek features a bright LED flashlight and packs a punch with 53,000,000 volts. The stun gun comes with a rechargeable battery and a Velcro carrying case.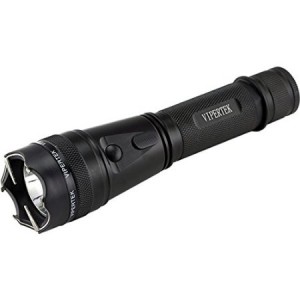 The Vipertek VTS-196 features a 300 lumen flash light in addition to being a stun gun. Composed of type III aluminum alloy body anti roll design and 100,000 hour bulb life. The internal rechargeable battery will save you the hassle of replacing expensive batteries.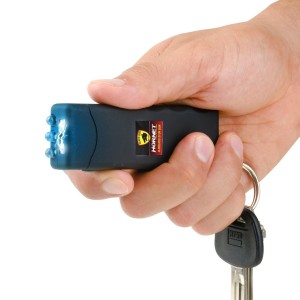 The Hornet keychain features a powerful and loud 6,000,000 volt spark. This is the smallest stun gun in the world, weighing less than 2 oz and about a half inch thick. It has a built in 3 LED flashlight and keychain for easy carry and has a fully rubberized body for comfort.
Keychains
Self-defense books/videos